Video Production for Butler Identity Film
The Creative Process
The making of this video consisted of using high technology equipment such as drone video production to make for an eye-catching identity film. The video is shot in several spots throughout the downtown Kansas City area, highlighting the home of Butler's headquarters. In addition to creating a visually appealing promotional material to people, it also provides shots that highlight specifics of the trucks at Butler. This gives a balance between information and visuals. 
The Reach of the Identity Film
The video is a great tool for showing prospective drivers what employment at Butler is like. This also showcases Butler's overall company values. It features shots of employees at Butler, the fleet of trucks, and the benefits of being a part of a cutting-edge team.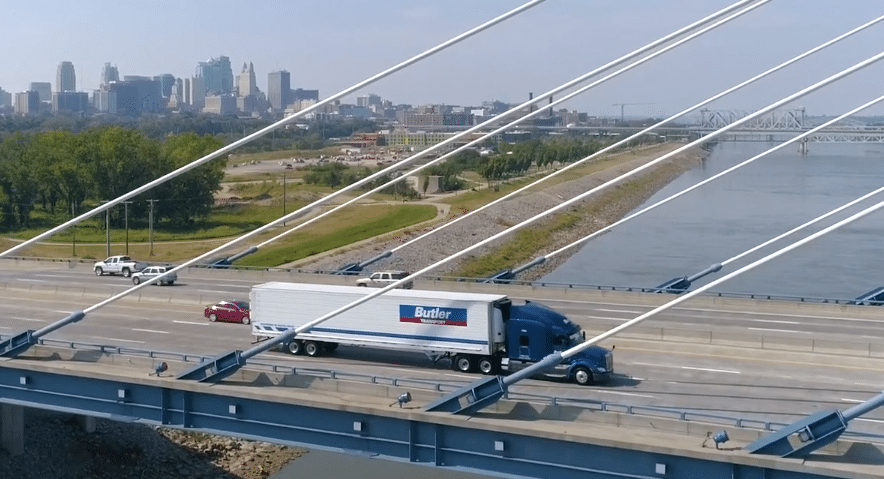 Butler also utilizes this video to drive client awareness. Using this brand identity film as a marketing tool, clients can see the quality of this freight company. This makes it easier to be confident in investing in a business relationship. After viewing this video you will be sure to see how Butler Transport stands apart from the competition.
Need an identity film to drive your business?
Contact us to see how you can showcase your trucking company or business in any industry with a unique identity film today.