Drone Video Case Study: The Golden Bridge
The Golden Gate Bridge is one of the most iconic and photographed landmarks in the United States. Recently a client asked Garcia Films to shoot aerial video and photography of the Golden Gate Bridge as part of a series of iconic San Francisco landmarks.  While other companies are able to provide aerial views, Garcia Films is able to provide professional, cinematic aerial work using the most advanced drone technology.
Drone Technology: Providing Breathtaking Aerial Views
Most aerial views that are shot of the Golden Gate bridge are shot with a consumer drone, like the Phantom 4 Pro or the DJI Mavic 2.  While these drones allow videos to be shot in 4K, their features are limited when it comes to capturing breathtaking video or photos. Garcia Films was able to shoot this aerial project using higher end drone equipment.
The drone of choice for this project was the DJI Inspire 2 (featured on right). Unlike the consumer drones mentioned earlier, the DJI Inspire 2 drone shot this aerial project in 5.2K raw. In addition to the high-quality aerial video, the compression rate of the drone Garcia Films used was 4.7 GB/second, compared to 60 MB/second on a consumer drone. The higher compression rate allows the aerial video and photos to have more color information and flexibility in post-production to get the perfect combination of hues for an absolutely eye-popping and dynamic shot. This is what allows the blues of the water, the red of the bridge, etc. to be so vibrant and vivid.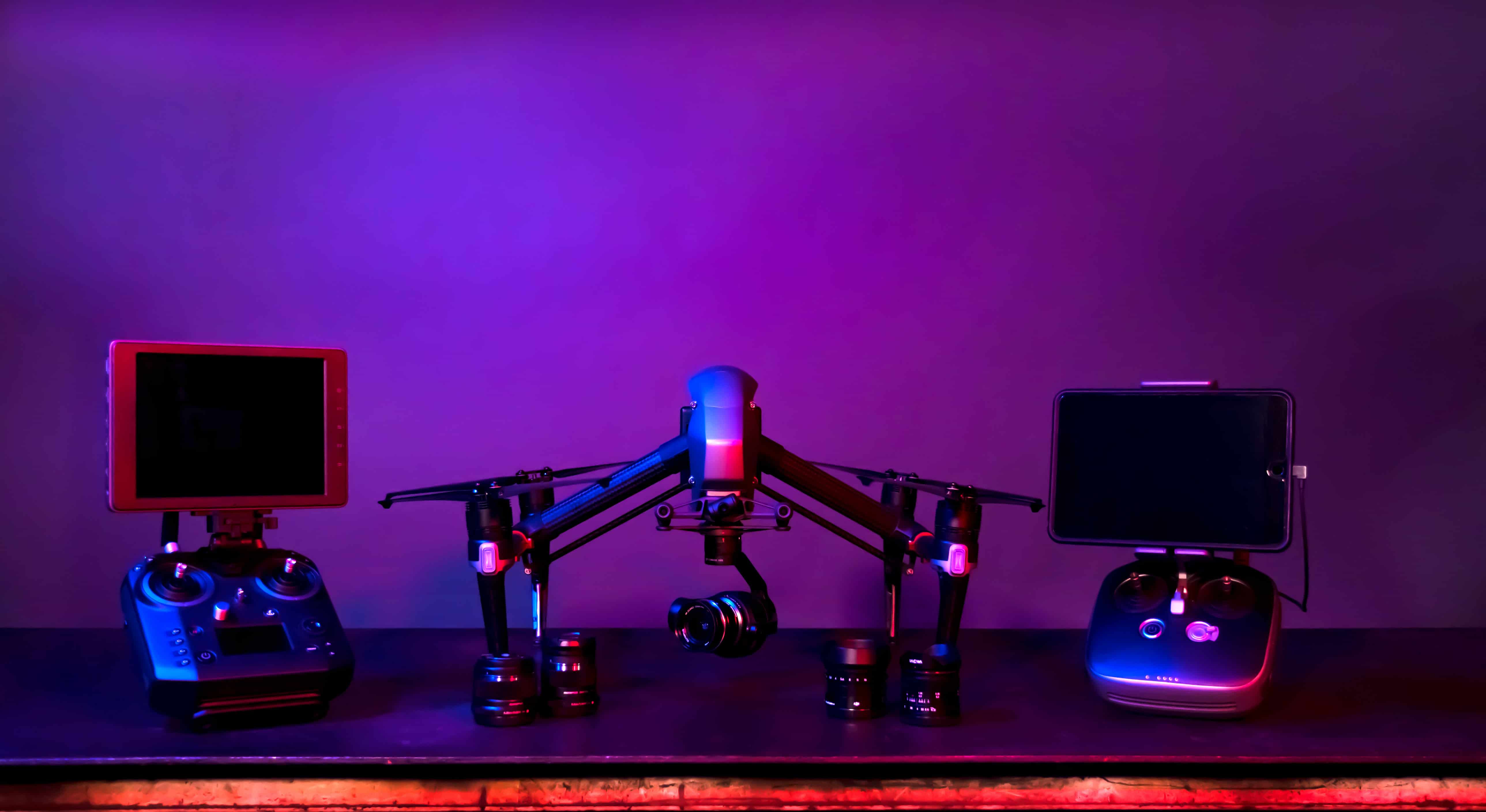 Aerial Video: Capturing the Right Angles
In addition to superior colors and picture, Garcia Films captured unbelievable aerial angles for this project with their ability to fly their drone with a Red Cinema Camera attached. This allows for the use of multiple focal lens lengths depending on the effect needed for the drone video project. For example, a telephoto lens can compress the background and properly photograph a subject, like the Golden Gate Bridge, that is far away; or a medium lens that makes sure that the background doesn't get too wide, allowing for that high-end, cinematic look and feel.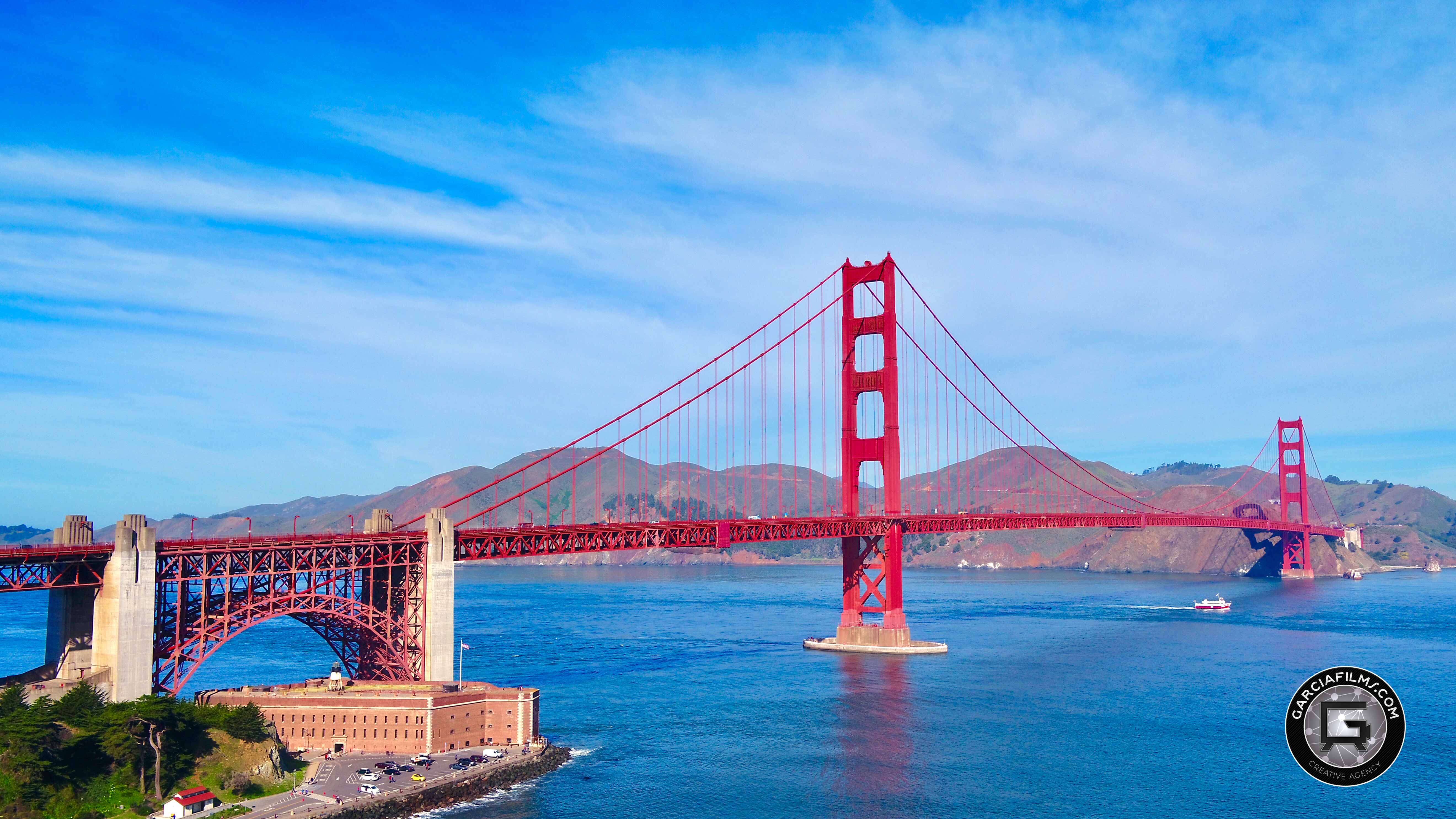 Finally, the speed of the drone provided an even more dynamic aerial experience. The drones used were fast enough to keep up with cars that were driving on the Golden Gate Bridge (and in some cases pass them!). The ability to keep up with the cars provided a more clear picture for the final product since the cars weren't blurry as they passed by.
Need Aerial Photography or Video?
Overall, the client was extremely happy with the work and was proud of the aerial video and photography of one of the most iconic landmarks of the United States. If you want to learn more about Garcia Films' services or have an aerial project of your own, reach out to us now and let's get started!