Spring Venture Group
Garcia Films' video production team was brought on by Spring Venture Group to film a corporate recruitment video to target new employees. We created a fast-paced, modern video to get candidates interested in working for the company.
Conveying Company Culture
Our main goal was to depict the Spring Venture Group's fun working, familial environment working towards the same goal. For this video, Garcia Films used a three-axis stabilizer steady cam in combination with some aerials, lifestyles, and interview shots. The end result was a very high production value piece.
The shooting happened in one day, but editing took four to five days in order to get the high-quality look. During editing, Garcia Films mixed the audio from the interviews over the footage to get the modern feel. The aerial drone shots also contributed to the professional value.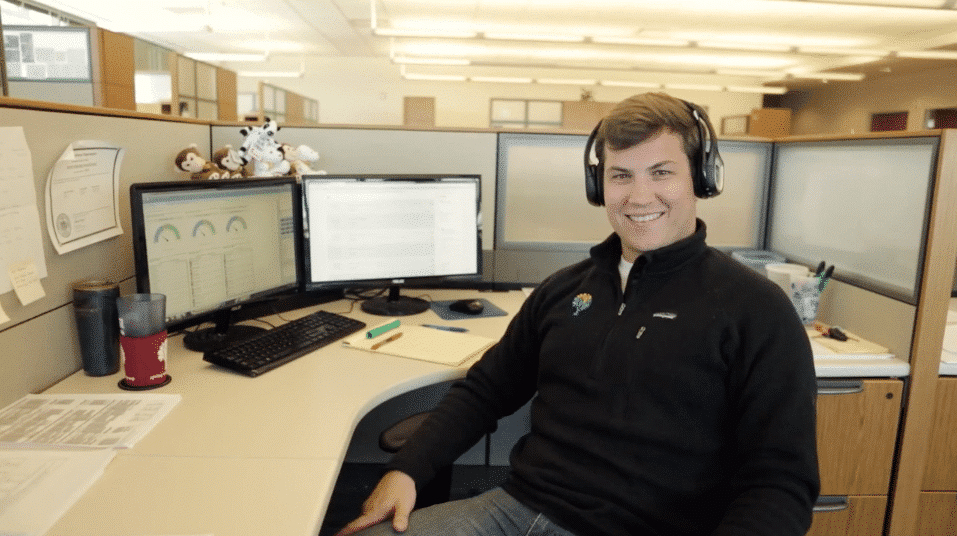 The video opens up with one of the Spring Venture Group workers sharing his testimonial as the visual shows him leaving his house and driving to the office. Garcia Films went for this approach over typical recruitment videos because it leaves a more memorable impression on potential candidates than other  generic company videos. It puts a face to a name and humanizes the company. Clips from the video range from employees working, to around the office video, to ping pong, etc. The video closes by featuring its Kansas City location with drone footage and fading to the company logo.
Need promotional photography or video production?
If it's time to elevate your company's brand story through visual storytelling, Garcia Films is ready to start the conversation today.