Video Production Project: Butler Transport Driver Recruitment
Butler Transport, a trucking company located in Kansas City, selected Garcia Films and their video production team to record a recruitment video that would stand out from the rest of the industry. In 60 seconds, the video provides the basic information a potential applicant would need to make a decision to apply.
High-Production Value
Many trucking companies use driver interviews for recruitment videos, but Garcia Films wanted to take a different approach with this video. The reel is almost all aerial video mixed with a few ground shots with lots of eye candy. Showcasing both the interior and exterior of Butler Transport's fleet of trucks, Garcia Films worked to grab the viewer's attention. We're able to do this with dynamic high-production value shots, keeping the viewer's attention long enough to convey your message. In this situation, the goal was to encourage driver job application submissions. The voiceover complements the visuals and further sparks interest by highlighting the driver benefits offered by Butler Transport receive.
What sets Garcia Films apart from other production companies is the skill that goes into the tricky aerial shots. In this video, there were many aerial shots with high-speed maneuvers along the highway. It can be very difficult to capture these angles, but our experience and techniques with drone video production make it possible. Garcia Films can record shots that are very rare and unique, or that typically require a large production crew.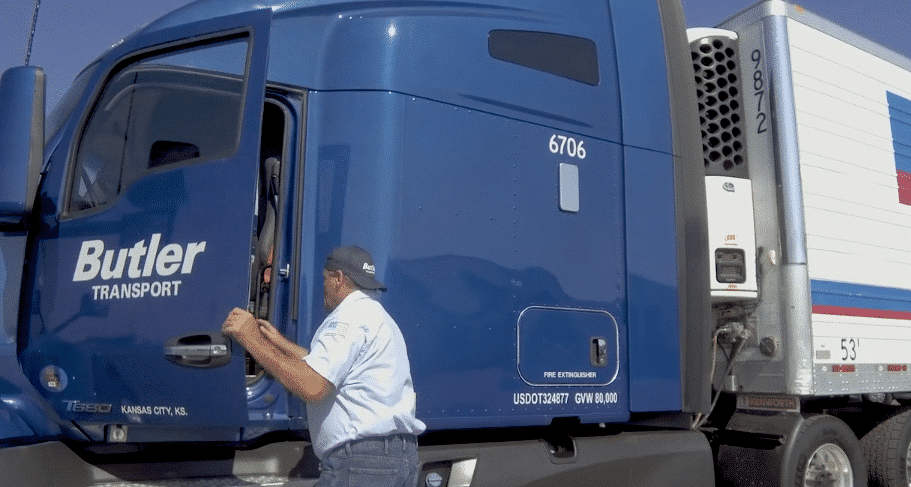 Need aerial photography or video production?
If it's time to elevate your company's brand story through visual storytelling, Garcia Films is ready to start the conversation today.